"We don't lie. We don't steal. We only put people six feet under."
Our services are extended to include planning, execution, fast expedition into the afterlife, seizure and sale of the deceased's belongings, Limosine service and of course prayer.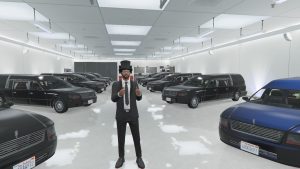 The undertaker business is always busy! 10 hearses to take anyone to their last resting place.
This picture was taken at Ron's funeral. We had the total enterprise from planning his death to his eternal legacy.